9 things we learned from ticketing 90 live stream concerts (Part 2)

Two weeks ago, we shared Part 1 of our multi-part series "9 things we learned from ticketing 90 live stream concerts."  We're now excited to share Part 2 below, which covers some additional learnings from our past few months.  We hope these findings can make this new virtual concert industry stronger for everyone.
-David McKay / CEO & Co-founder of Seated
---
#4. When given the option, 34% of fans choose to donate an additional amount to charity.

Music is one of the most powerful mediums for speaking out and making a statement.  A live stream should elevate, not just accommodate, the causes important to an artist.
To-date, 83% of the artists we've partnered with have chosen to donate at least a portion of their live stream proceeds to charitable causes.  Through these live streams, artists have championed issues ranging from racial justice to helping small local businesses like restaurants and bookstores.  For example, in a recent weekly live stream series, Lucius spotlighted small businesses in LA facing financial hardships due to COVID-19.  The band ultimately raised over $70,000 for their community re-building initiative.

Additionally, whenever we've presented a separate charity donation option within our purchase flow, 34% of fans have selected to donate an additional amount to charity.  We now encourage every artist to pick a charity to feature in the purchase flow.  As a result, we've seen artists on our platform raise over $150K in additional charity donations.

Recently, we started testing a new more familiar user experience for these donations.  For Nathaniel Rateliff's stream at Red Rocks last month, we allowed fans to select a specific donation amount of either $5, 10, $25, $50, or $100 (see below). We immediately saw the average donation spike from $5 to $11.
Additionally, rather than merely asking for donations, a few artists have gone one step further and chosen to perform live from inside a business, as a way to help employ their staff for a day.  For instance, Caamp streamed live from their favorite local restaurant, Natalie's Pizza in Columbus, and Moon Taxi performed from the stage of Exit/In in Nashville.

Whether it's highlighting a charity within the purchase page or building these conversations into the programming, there is always room and space for artists to illuminate the issues important to them.
💡 Advice: Add a charitable component. Use your platform to champion causes you are passionate about.
---
#5. Some artists are driving more revenue from merchandise sales than from actual live stream ticket sales.
Allowing fans to add merchandise to their cart -- whether it's physical, digital, or experiential -- has improved artists' returns drastically. On average, merch has made up more than 30% of their total revenue, and at times as much as 85% (as referenced below).  

In a recent live stream, one single artist on our platform sold $17K worth of live stream tickets, but sold an additional $102K in merchandise through our Shopify integration.  While this certainly isn't the case for every artist, we've seen this happen for many artists, both on our platform and on other platforms.

For instance, long time artist manager, Randy Nichols, publicly shared the data from Underoath's recent live streams which showed that they experienced similar results.  Nichols said that Underoath surpassed $750K in total sales, with more than two-thirds of revenue coming from merch presales and limited edition vinyl.
On Seated, we've seen that any merch custom-made for the live stream has always performed better than an artist's pre-existing merch. After all, much like with any in-person concert, fans want something unique to commemorate the experience.
Some great examples we've seen are when Best Coast offered throwback merch items with their original album art work, Lucius offered COVID themed items like masks, puzzles, and pajamas, and Deer Tick created posters specific to their live stream.  


In addition to up-selling fans within the purchase flow, artists are using their stream's watch page to highlight merch on the day of the event.  Since our platform allows artists to embed free HTML on their watch page, nearly all artists have been using this space to create an event "merch booth."  This area typically links out to the artists' own merch site, so for this reason we don't have specific conversion stats to share.  However, we've anecdotally seen this working really well for artists.
For example, The California Honeydrops leaned in to this merch booth area and had a clever "merch buying set break" halfway through the stream.  The chat room was immediately flooded with messages from fans about which merch items they were buying.  We're now exploring more ways for the merch buying experience to be more interactive within the chat room during the stream.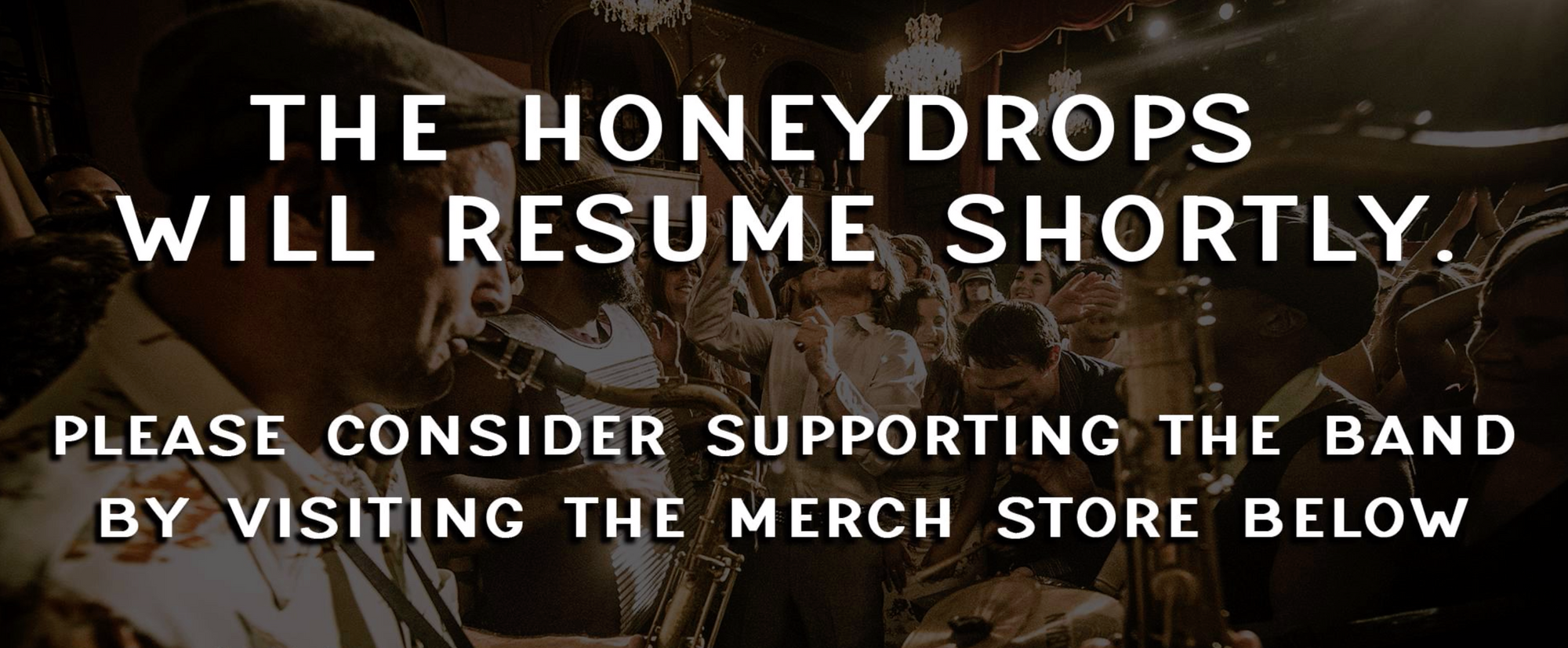 In addition to capturing additional revenue, we've found that having a direct integration with your webstore, whether you're using Shopify or another platform, drastically simplifies the logistics for artist teams and improves the overall experience for fans.  It also has the side effect of improving conversions.
After first launching our Shopify integration, we saw conversion for merchandise spike more than 50%.  Artists were able to sell any product from their store directly to live stream buyers on our platform.  We also eliminated the possibility of any small pricing differences between their webstore and their stream, as shipping and tax became automatically calculated based on the artists' Shopify settings.
It's important not to overlook the crucial role merchandise can play in making a live stream successful.

💡 Advice: Put a focus on creating creative merch bundles. Consider lower ticket prices with higher priced add-ons to get more people into the purchase flow.
---
#6. When given the option, more than 50% of fans select the multi-day ticket option over a single day ticket.
Multi-day passes can be an effective strategy to keep fans engaged and generate more revenue.  By offering a slightly discounted multi-day price, fans are provided with an incentive to tune-in to all of the live streams.  
Offering these passes also reduces purchase friction, increases conversion, and ultimately lowers customer acquisition cost. For example, rather than having to market to the same fans multiple times for each of your live streams, a multi-day purchase means that you'll only need to get a fan through the purchase flow once.
We first saw the power of multi-day passes when we partnered with Brett Dennen to launch his 3-part live stream series in July.   Since then, we've replicated this strategy with a number of other artists and overall seen 52% of ticket buyers chose the multi-day bundle over the single-day ticket options.
Conversely, whenever we've had artists release multiple live streams each as stand-alone events, the sales have never been consistent across events.  The artists have to do 3-4x the promotional work for the same potential outcome - and sometimes a single event can fall short of sales expectations.  Multi-day passes are helpful because they lock fans into attending all events.
Additionally, as we talked about in Part 1, having limited inventory or incentivized pricing creates a sense of urgency for fans.  Multi-day pass availability is inherently limited (by time, as you can only buy them before the first event takes place), which creates that sense of urgency needed to spark early sales.  
Recently, however, we did run a test where we re-engaged all single-day buyers immediately after the first stream ended with an option upgrade their single-day ticket to a multi-day pass.  A whopping 24.57% of those fans upgraded their original purchase.  We're now seeing if we can replicate that strategy with future multi-day live streams.

Regardless, if you're rolling out more than one live stream, then we've found it's extremely important to clearly articulate to your fans how each one will be unique.
For example, Sharon Van Etten told fans that she would be playing an entire album front-to-back for the first time.  Jukebox The Ghost told fans their stream would be an "all requests" show based on live voting.  Lucius told fans that there would be a different special guest for each stream (Sheryl Crow, Brandi Carlile, Jim James, and Courtney Barnett all made appearances).

We've since seen many artists use these strategies to make each of their live streams unique.
---
Thanks for reading Part 2.  If you haven't already, check out Part 1 of our blog series as well.  If there is anything else you're curious about or any questions you want answered, shoot me an email at david [at] seated [dot] com and we'll include it in future posts.