Introducing Seated as a Sofar Artist Service, and Premium VIP Experiences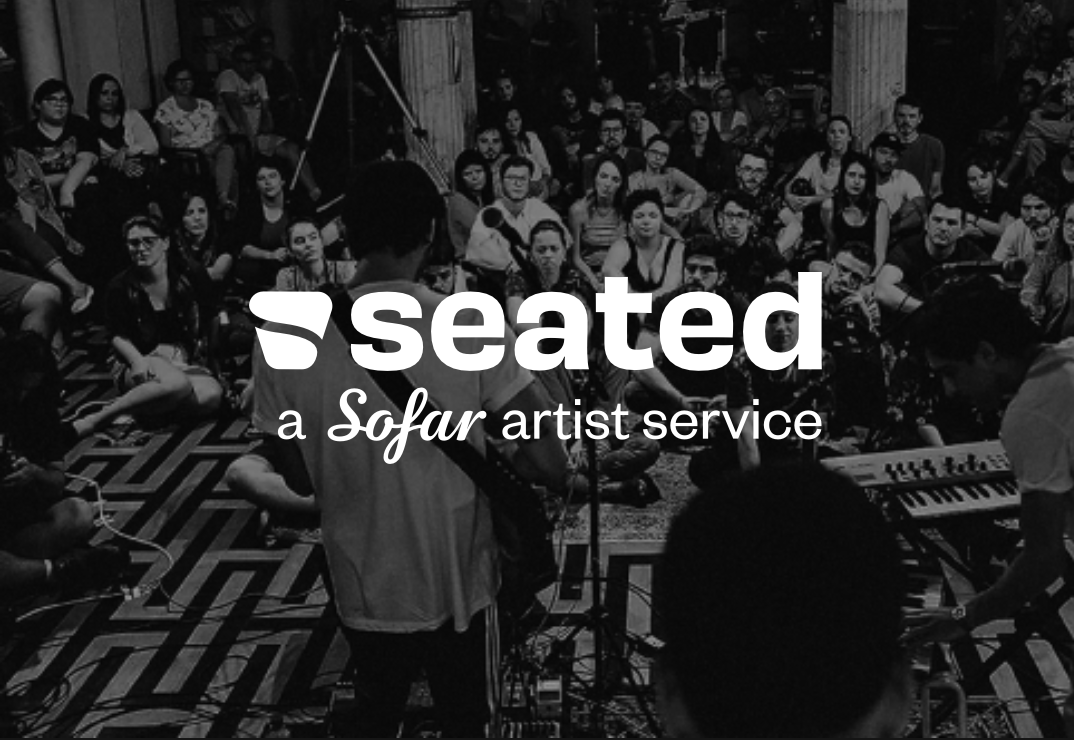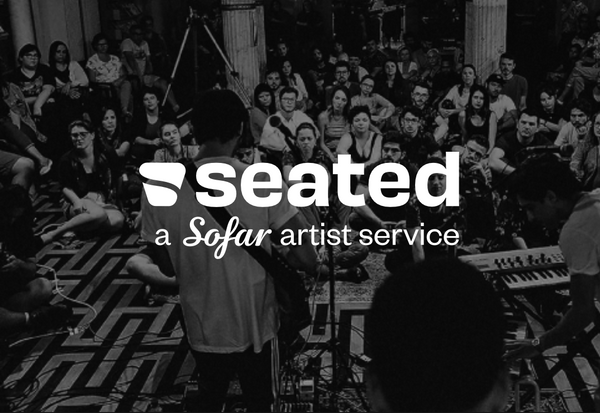 Last year, Seated joined the Sofar team to strengthen our mutual efforts to become the best partners to touring artists at any stage of their career. We've been able to accomplish a lot individually over the last 18 months, but today we're reintroducing ourselves to you as Seated, a Sofar artist service, and are also excited to announce the launch of new premium VIP Experiences for our artist clients.
As part of this expansion, David McKay, CEO and co-founder of Seated, has been promoted to General Manager of Artist Services at Sofar, where he'll continue to lead the Seated team within Sofar and head up all artist services, including the new VIP division. This work will help both emerging and established artists create elevated experiences to connect with their fans and take control of their fan relationships.
With the expansion into VIP, we've also brought on Wendi Jensen, former touring director at CID Entertainment and On Location, leaders in revenue-generating experiential programs. Our VIP programming, designed to support artists who want to enhance concert experiences for their fans, will leverage the power of Sofar's touring team on the road, all while artists maintain control of the experience, their fan data and related profit.
What does this mean for Seated artists? You'll still have access to the same Seated team that you trust to handle your concert listings — just now with access to additional resources from Sofar. Over the coming months, we'll be in touch directly to let you know about these new offerings. For now, just know that everything you've come to expect and rely on from the Seated team will continue — your data is still yours, and our primary goal is still to create the best live touring experience for artists.
As separate businesses, the Sofar and Seated teams have served tens of thousands of artists over the last decade plus. Together, we form the largest, most diverse global music community, and will be able to make a bigger impact in the careers of the artists we serve.
Thanks for your support over the years — we're excited to continue on this journey with you.
David & John
Co-founders, Seated